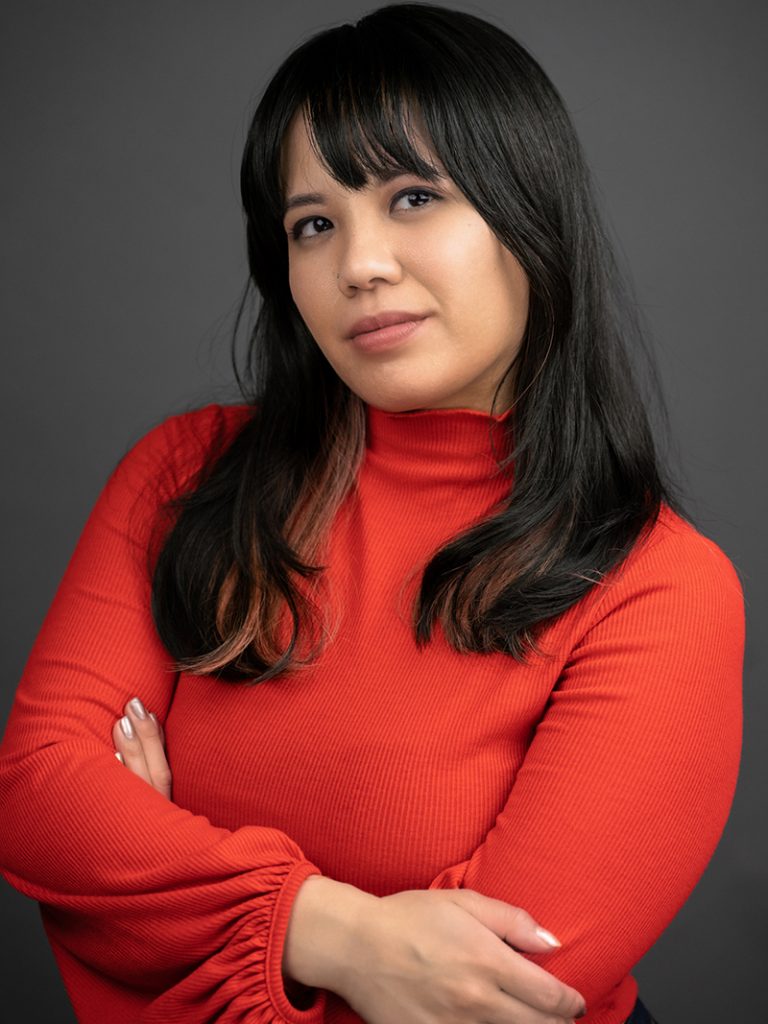 When I was six or seven, I spent all my time creating stories. I would make books out of printer paper, the old kind that were all stuck together at perforated edges. When the ideas flowed faster than my little hands could write, I took to the karaoke machine and told tall tales straight into its cassette recorder. Eventually, I'd learn to type and fill floppy disk upon floppy disk with chapters upon chapters about faraway lands, sorcerers, and magical creatures
---
Today, most of my writing is much less fanciful, but the art of the story is still magical to me. As an adult, I've worked as an arts journalist, documenting the rise of the local art scene in my hometown of Jersey City, N.J., and uplifting creators in the fields of theater, visual art, music, and dance. I am also a playwright whose quirky one-woman shows and witty one-act love stories have been showcased at festivals all around the Tri-State area. And last year, in the creatively inspiring era of quarantine, I began working on my first novel, an otherworldly battle between sorcerers and demons that first came to me in a preteen dream.
But what brings me the greatest joy is curating, editing, and nurturing stories — especially those that often go unheard. As the founder and director of In Full Color, I've worked with over 200 artists in multiple fields to dispel the myth of the Asian model minority, bring attention to Latinx issues larger than immigration, shine light on the Arab experience in a post-9/11 world and show exactly why Black lives matter.
In Full Color empowers women of color and other BIPOC artists of marginalized genders through education and the art. Every year, we work to create paid opportunities for artists and to tell their stories in new, exciting ways for audiences of all genders and colors. Because art creates empathy, and empathy creates change. Together, we're changing the world one story at a time.
For more information, visit INFULLCOLOR.ORG. You can follow Summer Dawn on IG @summeringo or @infullcolorus_. Contact her directly at summer@infullcolor.org