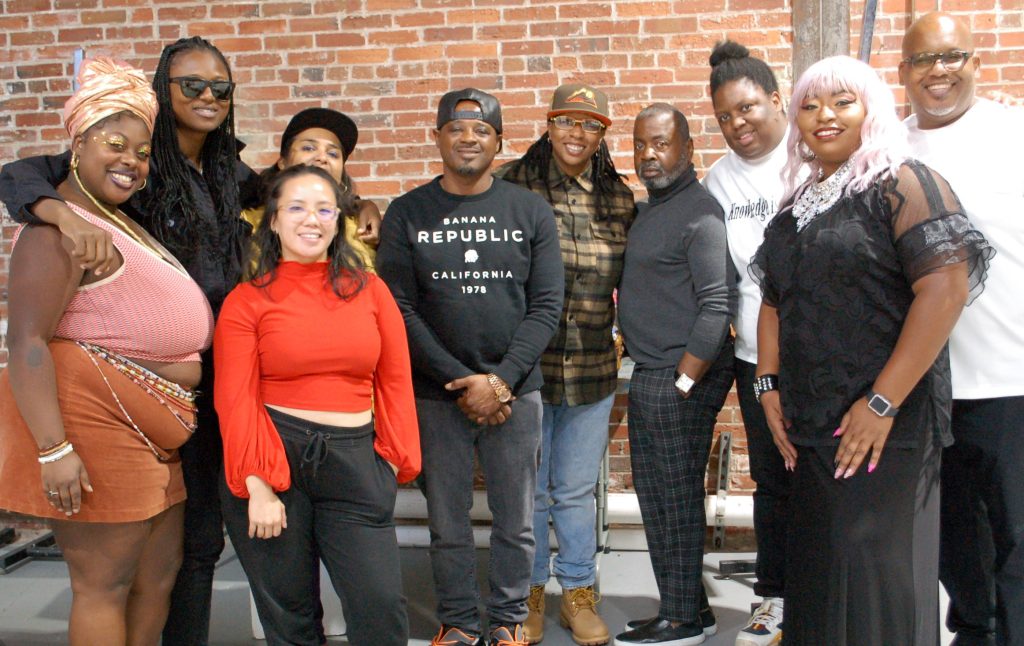 Inspired by a quote of Demond Tutu, "My humanity is bound up in yours, for we can only be human together" Untold Stories of Storied People amplifies breakthrough personal narratives that society often silences, ignores, and invalidates. Untold Stories performances have become tools for collective healing and transformative justice enabling storytellers to feel seen and heard, and audiences to bear witness and build empathy.

Meet the Untold Storytellers
Upcoming Events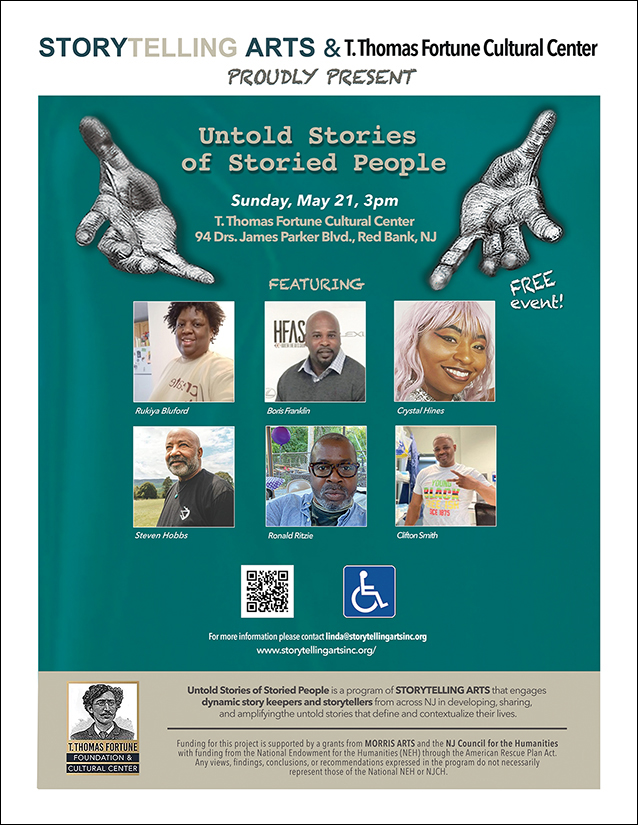 Announcing the NEW STORY LAB
Story Lab is a monthly training session for members of the Untold Stories Collective
Each Story Lab offers instruction in story development and performance techniques
Story Labs are held the third Monday of each month, from 6:30 to 9:30pm, at Madison Community Arts Center at 18 King Road, in Madison
Story Labs are directed by professional storytellers and guest trainers
Monthly Story Lab training starts February 20, 2023
Do you have UNTOLD STORIES to tell?

Apply to become an Untold Stories FELLOW!
Storytelling Arts is now accepting applications for participation in the Untold Stories Program. If accepted, new applicants will join the Untold Stories Collective as Fellows, or artists-in-training. Members of the Untold Stories Collective create meaningful stories from their lived experiences and share them with live audiences throughout NJ. Fellow Applications are accepted on a rolling basis and no prior storytelling experience is required.
Untold Stories Fellows will enjoy:
Attending monthly Story Lab training sessions to develop their story and performance skills
Training with professional storytellers on staff at Storytelling Arts
Mentorship from guest artists and the Collective members
The chance to join the Collective and perform across NJ
If accepted into Untold Stories, Fellows must:
Be willing to commit to a $40 training fee per Lab
Be age 21 and up
Have a strong sense of purpose around sharing untold stories with audiences
BIPOC, women, LGBTQIA, and those of all abilities are strongly encouraged to apply
Application Process:
To apply to become an Untold Stories Fellow click on the button below. Please email linda@storytellingartsinc.org with any questions and for additional information.
Untold Stories Testimonials
"I was blown away by the Untold Stories event! It represents EXACTLY the kind of community engagement that we are looking to be doing more of. I was so proud to be connected to the project and to support Storytelling Arts and the amazing storytellers." Tom Werder, Morris Arts Executive Director
"This program is certainly a model that can connect testimonies of community members that lead to collective healing and transformation. I was thoroughly impressed with the vulnerability each storyteller shared and how they were willing to support one another in their creative process as well." Deonte Griffin-Quick, Director of Programs and Services, NJ Theatre Alliance, Guest Theatre Curator, ArtYard
"Being here today, listening to these people and their stories, it gives me impetus and fills me to want to be able to do more for myself – to know myself better, to trust myself better." Untold Story Audience Member
ADDITIONAL INFORMATION: If you have any questions about the Untold Stories of Storied People Project please contact Linda Helm Krapf, Executive Director at linda@storytellingartsinc.org.