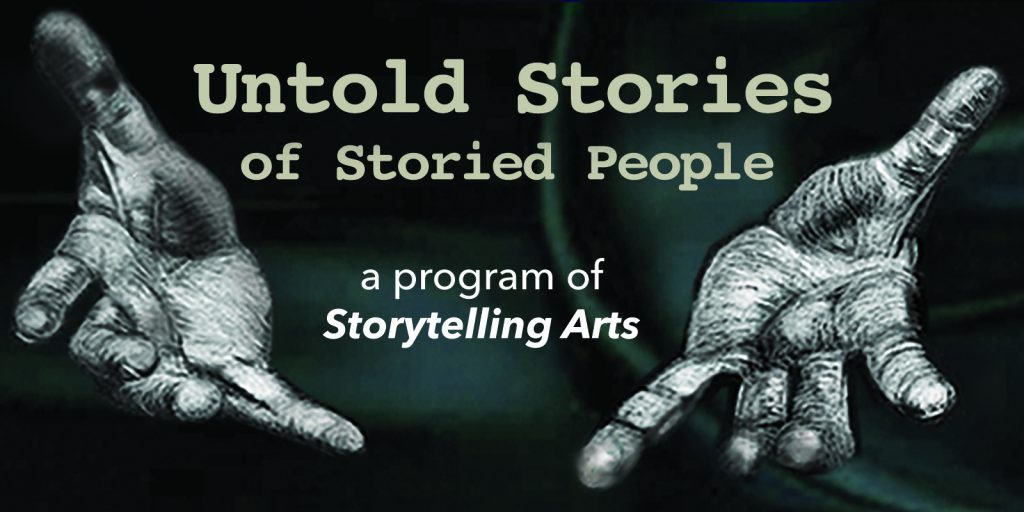 The Untold Stories of Storied People Project engages socially responsible arts and humanities organizations as partners in the creation of community-based safe havens for sharing untold stories as testimonials to the strength and resilience of the marginalized, disenfranchised, and unheard. By listening to and learning from underheard voices, together we build understanding, illuminate new perspectives, and deepen connections with those around us.
Cynthia Renta is the strategic coordinator of the Untold Stories of Storied People Project. She is developing community partnerships to identify Phase I storyteller participants in Jersey City, New Brunswick, Morris County, and Trenton. In collaboration with partners, Cynthia is designing training to teach new storytellers how to sculpt their stories and strengthen their storytelling performance skills. Public storytelling performances that showcase and amplify the untold stories of project participants will be held this fall.
Cynthia's email address: cynthia@storytellingartsinc.org
Storytelling Arts and the Untold Stories of Storied People Project are supported by a grant from the New Jersey Council for the Humanities with funding from the National Endowment for the Humanities (NEH) through the American Rescue Plan Act. Any views, findings, conclusions, or recommendations expressed in this [publication, program, exhibition, film, etc.] do not necessarily represent those of the National Endowment for the Humanities or the New Jersey Council for the Humanities.
APPLICATION FOR PARTICIPATION
Storytelling Arts is accepting applications for participation in the Untold Stories of Storied People
Project. Participating storytellers will have an opportunity to reflect upon their values and experiences as they learn to create and share meaningful stories from their lived experiences. Participation is not limited to artists and no prior storytelling experience is required. Through civic engagement the project will enlist both storyteller and listener in shared agency for social change.
Participating storytellers who complete training and rehearsal sessions and go on to perform their
stories in Jersey City, Morristown, New Brunswick and Trenton will be paid an $800 artist stipend. All roundtrip travel expenses incurred during training, rehearsals, and performances are also covered.
Storyteller Criteria:
● Must be age 21 and up
● Must have a strong association with Jersey City, New Brunswick, Trenton, or Morris County
● Must have a strong sense of purpose around sharing untold and unheard stories
● We strongly encourage people of color, women, LGBTQIA, and those of all abilities to apply
Storyteller Commitment:
• Bring your full and present self to the project
• Work collaboratively to build community in a safe and supportive environment
• Attend a minimum of 5 days of hybrid storytelling training from July to September 2022
• Participate in a minimum of 5 rehearsal days by September 2022
• Perform at 4 Untold Story Performances from September to December 2022
• Dialogue with audiences to inspire a co-investment in making us more human together
TEACHING ARTISTS' BIOS
TRAINING SESSIONS AND TIMELINE
Session 1: Wednesday, July 20, 6:30-8pm, VIRTUAL "Starting Strong" Intro Meeting
Session 2: July 23 and 24, 11am – 6pm, IN-PERSON "Studio Sessions to Advance Writing & Creative Emancipation"– Location TBD
Session 3: Thurs, July 25 – Sat, July 30. Self Directed/Asynchronous "Writing and Performance Wellness Practice"
Session 4: Virtual Wednesdays – July 27, August 3 and 10 6:30 to 9pm "Writing Jumpstart and Momentum" Workshops
Session 5: Sunday, July 31, 11 – 6pm, IN-PERSON, "Preparing for Performance Workshop" Location TBD
Session 6: Performance Rehearsals, Begins in August, IN-PERSON and VIRTUAL – Dates, Times and Location TBD
Session 7: Storytelling Performances September – December, IN-PERSON – Dates, Times and Location TBD
STORYTELLING TRAINING STARTS: July 20, 2022

APPLICATION DEADLINE: July 13, 2022
APPLICATION PROCESS
Click on the button below to go to the Untold Stories Project application online , print and fill it out and mail it to: Storytelling Arts l P.O. Box 157, Lambertville, NJ 08530.
Space in the project is limited and is expected to fill quickly. Storytellers will be carefully chosen by a selection committee comprised of Storytelling Arts and project partners.
FOR ADDITIONAL INFORMATION: If you require this application in hard copy or in another language or have any other questions about the Untold Stories of Storied People Project please contact Cynthia Renta, Director of Community Projects at cynthia@storytellingartsinc.org.